CBD Tinctures are often also known as Tincture Oils or simply just CBD Oils. These are liquid-based CBD products which you take via sublingual consumption. They use cannabidiol extracts from hemp plants which are converted into an easy to absorb form for quick benefits.
Like with any other cannabidiol product, CBD Tinctures can help with pain relief, anxiety reduction, better sleep, improved heart health, and offer many more health benefits. They're used by people of all ages and patients with various conditions. CBD Tinctures are often preferred to other product for how easy they are to use and how fast they can work. You can take these in 30 seconds and effects can kick in within 20 minutes.
CBD Tinctures are a common and popular cannabidiol product. You'll find tincture oils in many dispensaries, head shops, and even health stores. CBD is becoming a widely-accepted medical supplement that helps in various areas. Here's a guide to CBD Tinctures 101: what it is and how to use it.
What are CBD Tinctures?
A CBD Tincture is a liquid-based cannabidiol supplement that's ideal for treating numerous symptoms. It's used by infusing hemp flowers in certain liquids to make it easily absorbable for consumption. These are generally also infused with different flavors to make tincture oils more pleasant to take.
These are amongst the most popular CBD products. They're very easy to use and discreet, so you can take a CBD Tincture anywhere. They absorb fast and effects come on quick, making them an efficient way to get the wide-ranging benefits of cannabidiol.
CBD Tinctures are made with hemp and won't get you high. They generally have very low THC content (0.3% or less) making them safe to use for anyone and also legal practically everywhere in the states. They often contain other cannabinoids such as CBN or CBG, especially in whole plant or full spectrum products. These are fantastic for medical use and have various effects and uses.
CBD Tinctures Effects
The effects of CBD Tinctures are more or less purely medical. There are no psychoactive side effects like you would get with THC, although you may get some mild relaxation. However, cannabidiol reacts with receptors in your mind and body to deliver a range of effects that are beneficial for your health and wellbeing.
For instance, CBD Tinctures are a popular treatment for pain. Studies regularly show that CBD can effectively help manage and treat pain in various conditions. Whether you're suffering from minor strains and aches, neuropathic pain, chronic pain from other illnesses or any other form of pain, CBD can help. Tinctures are especially effective for this as they're absorbed fast and give you pain relief all over your body.
CBD Tinctures also have a mentally soothing effect. They can help with anxiety, depression, and general stress. Cannabidiol also has an antipsychotic effect, so it helps with various mental health issues. Many people enjoy these products for the distinct mental relief they offer.
Cannabidiol has various other scientifically-proven benefits. They're effective in reducing seizures, lowering blood pressure, and improving sleep. CBD also has anti-inflammatory, antioxidant, and neuroprotective qualities. While it's commonly used for treating conditions like Arthritis, anxiety, PTSD, insomnia, and epilepsy, it can also be used as a daily health supplement to prevent the risk of illnesses and improve overall health.
Uses of CBD Tinctures
The positive medical effects of CBD Tinctures makes them incredibly useful for a range of conditions and general health issues. Doctors often recommend CBD to patients as its a safe treatment with no adverse effects and no risk of addiction.
Naturally, it's often used for treating pain. Whether you're dealing with chronic pain from a condition, healing from an injury or dealing with general pain such as muscle strains, CBD Tinctures help soothe your body fast.
CBD is also commonly used to treat epileptic patients. Various studies and clinical trials prove that CBD significantly reduces seizures in those suffering from severe epilepsy. Even just two doses of CBD was found to reduce seizures by 41.9% when compared with a placebo.
Those suffering from anxiety can also use CBD to alleviate their symptoms. It's been found to help with all kinds of anxiety disorders, including PTSD, OCD, and generalized anxiety disorder. It can also help those who suffer from social anxiety. One study found that CBD significantly helped users doing a public speaking task to be more confident and less socially anxious.
Of course, it has many other uses. Its neuroprotective properties help with neurological disorders such as Parkinson's disease and strokes. Its antipsychotic properties make it useful for those suffering from conditions like bipolar disorder and schizophrenia. It also helps with cancer, acne, and heart health.
Even those who aren't suffering from any medical conditions can benefit from using CBD Tinctures. CBD in everyday use can help improve your sleep, reduce stress, and prevent the risk of various illnesses.
How to Use CBD Tinctures
Using CBD Tinctures is quick and simple. They generally come in a small bottle complete with a dropper. The dropper gives you the recommended dosage, and all you need to do is apply the tincture oil under your tongue.
After applying CBD Tincture under your tongue, you hold it there for around 30 seconds to a minute before swallowing. You will absorb the cannabidiol which will then bind to cannabinoid receptors in your body and brain. This enables it to give you the medical benefits of CBD, usually within around 20 to 30 minutes.
There are other ways to use CBD Tinctures. For instance, some prefer to infuse them into food and beverages. However, sublingual application is extremely convenient, especially as it's a fairly discrete and quick way to consume CBD.
How to Buy CBD Tinctures
It's also easy to buy CBD Tinctures. CBD Tinctures are made with hemp, making them legal in most US States, even those where cannabis is illegal. You don't need a prescription or a doctor's recommendation to buy CBD. It's available to everyone and simple to get your hands on.
You can often find CBD in dispensaries and health stores. Some stores are even dedicated to CBD products, especially in states where users have a hard time getting medical cannabis. However, many users find it more convenient to buy CBD online for delivery.
You can buy CBD Tinctures online in various quantities. Only a small amount is needed to get the potent medical benefits of cannabidiol. However, there is no possession limit on hemp CBD products and you can stock up as much as you want. You can get it delivered across the states safely and legally.
Are CBD Tinctures Legal in the US?
While CBD is often associated with cannabis and some consumers may worry about the legality, CBD Tinctures are perfectly legal to use. CBD Tinctures are extracted from hemp. The US Farm Bill allows the sale and use of hemp across the USA, making hemp-derived CBD Oils legal to use for anybody.
There are some very rare exceptions. Texas has a law against hemp sales, and some governments still try to limit the sale of CBD Tinctures within their states. However, for the most part, you will have no issue buying and using CBD Tinctures.
Are CBD Tinctures Safe to Use?
In addition to being legal to buy, CBD Tinctures are very safe to use. In fact, many medical professionals recommend using CBD due to the fact it is non-addictive and has no harmful side effects.
CBD won't get you high and you can not overdose on cannabidiol. While taking extreme amounts may result in you feeling queasy and unwell, there are no extreme effects and it's easy to control your dosage.
This makes CBD Tinctures a useful alternative to things like prescription pain medications, anti-anxiety medications, and sleeping pills. You can treat the same symptoms without the risk of addiction or side effects that damage your health. It's safe for all ages to use and highly effective in improving your health.
Alternatives to CBD Tinctures
While CBD Tinctures are useful for various purposes and conditions, some users may prefer to try out other forms of CBD treatment. You can also use these treatments in synergy with each other, so there's no harm in trying out multiple.
CBD Edibles such as CBD Dried Fruit and CBD Gummies are another easy way to consume CBD orally. These are foods infused with CBD oils which are easy to absorb into your body simply by eating. You'll get the same effects and benefits, although they may take a little longer to digest.
CBD Topicals work by direct application to the skin. These are perfect for pain relief on specific areas- all you need to do is rub in some CBD Pain Cream or a similar product. These won't give you the mental benefits of CBD, but they are useful for pain, inflammation, healing wounds and skin problems.
If you like the experience of smoking, CBD Doobies enable you to get medical relief without getting high. These also work fast and provide both mental and physical benefits. Alternatively, for a smokeless way to inhale CBD, you can use CBD Vape Pens with oils and cartridges. These come in various flavors, offering a highly enjoyable way to get a healthy dose of CBD.
As CBD becomes more popular and accepted, new products are always emerging. All of these are safe from side effects and beneficial for anyone. If you need to help your dogs and cats, you can even use CBD treats for pets.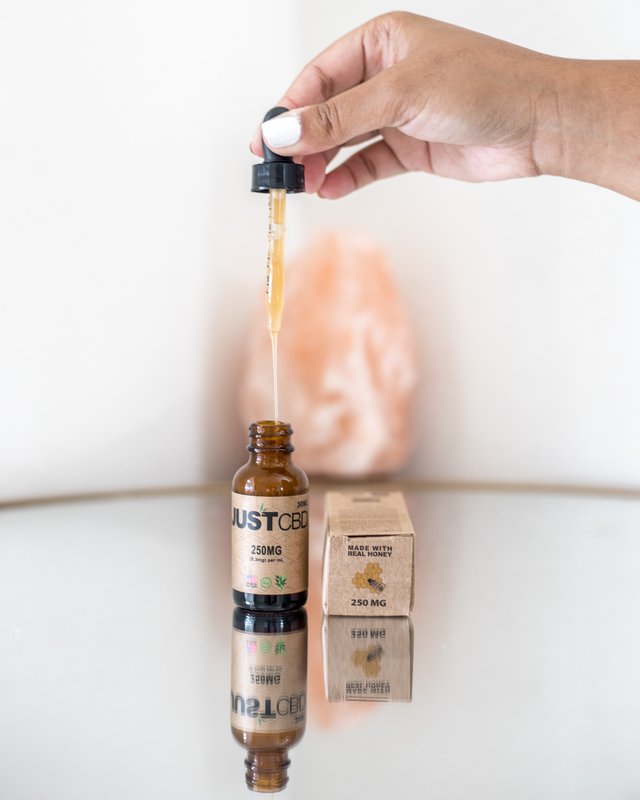 CBD Tinctures vs Cannabis Oils
There are various other oil and tincture products available on the market. Some may wonder how different hemp-derived CBD Tinctures are from cannabis-derived CBD and THC oils, for instance.
Hemp CBD Tinctures offer all the same benefits you'd get from cannabis oils. However, they offer it without any of the psychoactive effects of THC. You can also find low-THC cannabis oils which work exactly the same. However, hemp tinctures are more widely available due to the legality of hemp in the states.
There are also cannabis oils which contain even doses of CBD and THC. Users who enjoy the recreational effects of THC may prefer these, as they offer some potent relaxing and euphoric effects. However, patients who need a legal and non-psychoactive way to treat themselves will find CBD Tinctures much better for their purposes.
Why Use CBD Tinctures Over Other Products?
Users may also wonder what are the benefits of CBD Tinctures over other products, such as CBD Vape Oils, Edibles or Topicals. All of these products are beneficial and any of them can help with various symptoms. However, CBD Tinctures are a preferred product by many for a few reasons.
CBD Tinctures are quick to use and quick to absorb. You can get effects such as pain relief very fast and without any hassle. While some may prefer products like topicals for pain relief, CBD Tinctures also give you the mental benefits of CBD such as reduced stress and anxiety.
The convenience of CBD Tinctures also makes them a good product to use on the go. Keeping a bottle in your car allows you to get a quick dose of CBD within 30 seconds. No extra equipment is needed (such as with vaping) and it's a subtle and discrete method of use.
There's no issue with using other products, and you may even want to use more than one in conjunction. However, CBD Tinctures or Oils are generally the most popular method of consumption for these reasons.
Conclusion
In short, CBD Tinctures offer a safe, effective, and legal way to get the medical benefits of cannabidiol. There is no risk of addiction, no risk of getting high, and you can buy as much as you want without a prescription.
Patients of various disorders can turn to CBD for the relief of symptoms like pain, anxiety, seizures, insomnia, and a lot more. It can be used either on its own or in conjunction with other treatments. Even those without health issues can benefit from using CBD as a daily health supplement. It reduces the risk of diabetes, cancer, brain problems, heart problems, and more. It'll also help with reducing stress and improving sleep on a day to day level.