In this review, I am going to be reviewing the following products from Orange County CBD: CBD TINCTURE 30ml (1000mg), Muscle & Joint Gel 50ml (1000mg), Small CBD Gummy Rings and Large CBD Gummy Bears. Find out my final verdict on Orange County CBD now.
What Orange County CBD Say
Before I lunge into the reviews, I want to outline the claims made by Orange County CBD and then see how those bode with my review. Here is what Orange County CBD have to say about themselves:
"Who are we?
Orange County CBD is a company you can trust, from our roots in Northern California we are committed to manufacturing the highest quality CBD products on the market, produced in a certified, state of the art accredited facility, the results are nothing less than exceptional. From tinctures, body care, to edibles and e-liquids, we proudly offer a range of premium CBD products, with many more products in Research and Development. Our products are made with scientific thoroughness and homegrown pride. All of our hemp is grown in the United States, with farms in Colorado, Kentucky and Northern California.
Our goal
Our main goal is to provide the world with quality, affordable and natural CBD products to create a fuller, healthier and happy life. We know the medical research into CBD is an ongoing process but we are confident in the meantime we can create a harmonic relationship between customers and our products. While we make no claims that our products can cure, treat or prevent any disease or illness we think that as part of a balanced lifestyle & diet our products can assist in a healthier & cleaner living.
Our extraction method
Hands down, one of the most important and beneficial decisions we've made so far is using supercritical CO2 as our extraction method. Why? Because it ensures that we are providing the purest and cleanest CBD products on the market. The supercritical CO2 process uses Carbon Dioxide that has reached its critical pressure and temperature limit as the extracting solvent. But what makes this method so special? We can't speak for everyone, but we love this method for a couple of reasons: it has minimal environmental impact and low levels of toxicity. In fact, the FDA has declared CO2 extraction as a generally recognised as safe, (GRAS) method that is a common staple in the food industry.
Professionally trained and experienced lab technicians use special equipment to pull off supercritical C02 extraction properly. This method at its core is the process of creating pressure and temperature changes in carbon dioxide, that is then cooled and compressed at around 10,000 pounds per square inch (psi)— which is very a high compression rate. It is these extremes that propels it into the supercritical territory of being converted into a liquid and a gas. Even more, this process prevents any damage to heat-sensitive compounds like vitamins, enzymes, and cannabinoids, thus allowing consumers to receive the full range of benefits this amazing plant has to offer.
1 Extractor chamber filled with ground cannabis/hemp material
2 Pump forces pressurised CO2 at the optimum temperature, and in the liquid supercritical state (ScCO2), into the extractor chamber.
3 The supercritical carbon dioxide acts as a solvent with the cannabis, dissolving the cannabinoid compounds it contains.
4 The ScCO2 carries the cannabis oil particles past a pressure release valve into a separator.
5 In the separator, the pressure is lower and the carbon dioxide reverts back into a gas, and separates from the cannabis oil.
6 The Carbon Dioxide gas rises out of the oil and is routed back to the CO2 tank to be used again in a closed loop system.
7 The cannabis oils, waxes and resins descend in the separator where they are captured in a collection vessel.
8 The resulting substance is processed further into various products, such as pure CBD-rich cannabis oil, free of any solvents."
Orange Conty CBD CBD Infused Muscle and Joint Rub Gel 50ml (1000mg)
Orange Conty CBD Muscle & Joint CBD Gel comes in a very compact and secure tub with a push-pump. The label is very minimalistic and very elegant, combining a light Cannabis green colour with a luxurious silver font. On the container, it is stated that "Our CBD Infused Muscle and Joint Rub provides relief to muscles and joints". The company states that "Our CBD infused muscle + joint rub provides relief to muscles and joints. It has been formulated to stimulate and penetrate deep into the skin and combines the therapeutic benefits of eucalyptus, rosemary, cinnamon bark and black pepper in a wonderfully hydrating aloe gel." When I first applied this CBD Infused Muscle and Joint Rub, I was very pleasantly surprised by the refreshing, subdued and slightly earthy smells of this CBD gel. The combination of eucalyptus, rosemary, cinnamon bark and black pepper presents a very pleasant smell that reminds me of a day out in a fragrant garden and certainly brings to mind the Kew Gardens in London. This CBD Infused Muscle and Joint Rub can be warn as a perfume because it smells nothing like a muscle relief gel that we are accompanied to. The smell of the CBD Infused Muscle and Joint Rub is very subtle and plesant. You can really smell it if you come into close contact with it. The Orange Conty CBD Muscle & Joint CBD Gel comes in a white cream form and soaks into the skin only after five rubs. The Orange Conty CBD Muscle & Joint CBD Gel is not sticky and is absorbed into the skin in just under a minute. I have applied this CBD gel in several places: my wrist and my lower back. Whilst at the gym last week, I slightly sprained my lower back and my wrist was hurting from all the punching on the boxing bag. I was very surprised by the positive results of Orange County CBD gel, my lower back pain virtually disappeared after two rubs and my wrist pain has soothed out. I have also applied this CBD gel on non-injured areas such as my face and hands. I immediately noticed that my skin became much softer and hydrated.
Orange County CBD Large Vegan CBD Gummy Bears
According to Orange County CBD, "These CBD infused gummies are unanimously our favorite product here at Orange County cbd . These are vegan and GMO free. Our gummies are also THC FREE. We have from 500MG to 4000MG per tub depending on size and strength . These are designed to help relax after a long day." I was very intrigued by the fact that these are both Vegan and CBD infused gummies comprised of "Organic Cane Sugar, Organic Tapioca Syrup, Organic Grape Juice Concentrate, Pectin, Citric Acid, Colors Added (Black Carrot Juice Concentrate, Organic Turmeric, Organic Annatto), Natural Flavors, broad spectrum Hemp distillate." As you can see, these CBD gummies are extremely natural in their ingredients. I noticed that "tapioca" is used in the production of these gummies, it is also an ingredient that is used in Bubble Tea and is meant to be very healthy for our body. The gummy bears come inside a very large and traditional sweets jar with a very vibrant yet informative label that brings to mind the colourful Californian seaside bursting with energy, vigor and aspirational bodies. Surprisingly, these CBD Gummy Bears have a very interesting texture that is very different to anything you are used to. Typical gummy bear texture tends to be very chewy and almost rubbery and would require a good number of chews to pulverise a bear into jelly shreds. Orange County CBD Gummy Bears are very soft and chew very easily: a bit like a knife goes through butter. I really enjoyed sucking on these CBD Gummy Bears for prolonged pleasure. I am not sure if you have tried bubble tea before, but these gummy bears reminded me of bubble tea topping called caramel pudding. The flavours of these CBD Gummy Bears are very classic: orange, lemon, apple. Again, the colour combination reminds me of my summer trip to sunnty Cali. These gummy bears provide 10mg of CBD per gummy bear. I ate these gummy bears about three times a day: in the morning, afternoon and before bed. These CBD Gummy Bears created a very chilled out sensation with a greater focus and concentration levels. Overall, Orange County CBD Gummies are exceptionally unique in their production techniques, appearance and ingredients.
Small CBD Gummy Rings
According to Orange County CBD, "These CBD infused gummies are unanimously our favorite product here at Orange County cbd . These are vegan and GMO free. Our gummies are also THC FREE. We have from 500MG to 4000MG per tub depending on size and strength . These are designed to help relax after a long day." These CBD sweets are comprised of "Organic Cane Sugar, Organic Tapioca Syrup, Organic Grape Juice Concentrate, Pectin, Citric Acid, Colors Added (Black Carrot Juice Concentrate, Organic Turmeric, Organic Annatto), Natural Flavors, broad spectrum Hemp distillate." Once again, it is clear that these Small CBD Gummy Rings contain the same ingredients as the CBD Gummy Bears with the only difference being the shape of the sweet. I really enjoyed the fact that these Small CBD Gummy Rings combined several flavours in a single sweet. These Small CBD Gummy Rings are coated in organic sugar which makes for a very nice first taste. After that, the CBD sweets become extremely soft and pleasant to the mouth. I really enjoyed eating these CBD rings whilst doing some work on my laptop. I felt that these Small CBD Gummy Rings made me very relaxed and chilled out. I also felt that, unlike CBD sweets from other brands, these Small CBD Gummy Rings did not affect the sensation of my teeth or my mouth, a sensation that I would get if I consumed a lot of jelly sweets from a shop. I really praise the brand for being very environmentally friendly and socially responsible. I am not a vegan myself, but the fact that these Small CBD Gummy Rings and the CBD Gummy Bears are vegan made me think about my habits and led me to cut down my meat consumption. I think that this is a very good move towards educating people about the positive effects of veganism. As always, the label of the sweet jar is very vibrant and bursting with energy and Bikini superstars strolling on the Malibu Beach in California.
Orange County CBD CBD TINCTURE 30ml (1000mg)
According to Orange County CBD, "Our products include components that sup犀利士 port wellness and balance, including phytocannabinoids, flavonoids and terpenes. These full-spectrum cbd components may be able to boost your lifestyle, and are easy to use even on a day-to-day basis. Hemp-based phytochemicals may also support a wholesome, balanced mind/body complex." Furthermore, the company states that:
"CBD oils that are light on taste present a great option for those seeking a no-fuss alternative. When you use our CBD Tincture 1000mg Natural Flavor, you're going to feel great and pain/stress free .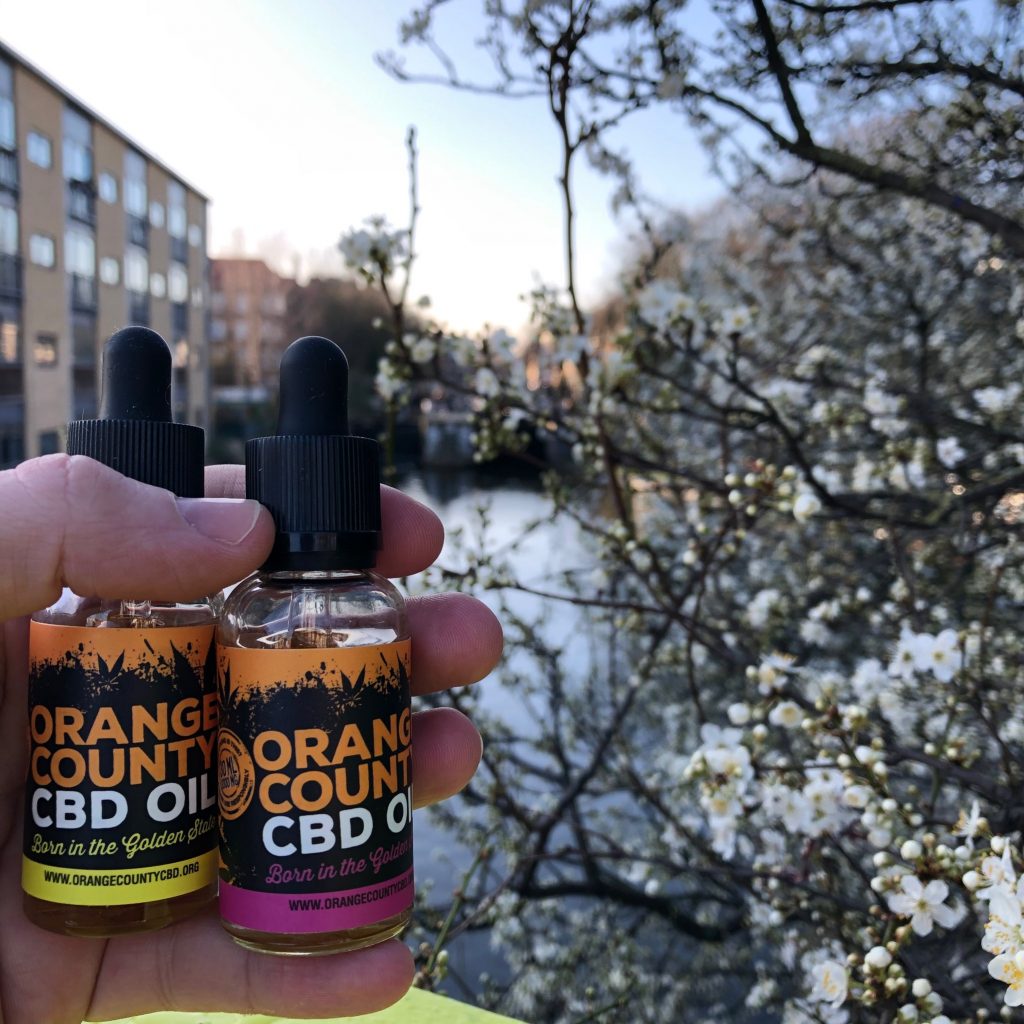 At Orange County cbd , when you order CBD oil you are getting a product that has been made with the highest industry standards. Our hemp C02 extracted products are no exception to this standard. These are not only non-GMO, but they've been cultivated with the customer in mind, including the best in well-being systems that may support healthy relaxation levels and invigorate you body .
Our brand is centered on quality and customer satisfaction,we are the first cbd company worldwide to incorporate and peal and reveal label within the bottle,and this goes for all of our CBD hemp tincture products. We pride ourselves on offering products that offer an enjoyable way to take control of your health and wellness. Our processes don't include complex chemicals or diluted solvents, but instead, we give you great organic ingredients derived from Our USA-grown hemp plants in carefully selected farms .
Our full spectrum CBD Oil 1000mg Natural flavor is a result of years of hard work. We've dedicated our careers to providing a quality, top-notch experience. We make ordering CBD oil a simple process, and we've been reactive in listening to customer needs, wants, and unique goals.
When you invest in CBD full spectrum tincture from Orange County cbd , you are genuinely getting a glimpse of the fertile fields in Northern California and Colorado where we source all of our products. We also ensure that you're getting nothing but the best – this includes cannabidiol with a low (0.20%) THC content along with a large dose of phytocannabinoids to add to the entourage effect,
Furthermore, you can trust that Orange County cbd oil tincture has been manufactured with high-grade hemp materials. The farmers who grow our hemp harvest from fields that contain no pesticides or harmful chemicals, and once gathered, the materials are sent for three tier laboratory testing where they undergo a closed-loop supercritical CO2 extraction process. We use highly pressurized carbon dioxide extraction techniques, which allows us to incorporate the most useful phytochemicals from the hemp materials.
In short, at Orange County cbd we utilize naturally-occurring CO2 because we want an end result that lacks toxic chemicals and is the cleanest products available on the market when customers buy full spectrum CBD tincture from us. Our process derives key terpenes from the hemp plants, and also yields maximum phytocannabinoids. In turn, this allows users to get the most from our products.
We ensure the highest standards in quality control, and strive to deliver a high-quality product that can support healthier habits — and a better you."
I really like the peel and reveal label which hides a very useful CBD dosage table. Although I listen to my body when it comes to CBD dosage, this label is definitely very useful to novices who are on their CBD maiden voyage. Orange County CBD Oil has a very authentic, natural and slightly earthy hemp taste. The Orange County CBD Oil is very potent and you can feel the positive results within half an hour. I like to take Orange County CBD Oil directly in my month without mixing it with food or beverages simply because I enjoy its authentic taste. This particular CBD oil made me feel very relaxed, calm and collected.
Wrapping it All Up – My Take on Orange County CBD Brand
Overall, I am very impressed with Orange County CBD and what really defines the brand is it refreshing uniqueness across the entire board starting from Vegan Gummies and quality hemp growers in California and Colorado to supercritical CO2 CBD extraction method. The supercritical CO2 CBD extraction method and all-natural ingredients definitely makes a big impact in terms of the quality of Orange County CBD products. In terms of the presentation, Orange County CBD product packaging and the entire brand is very bright and vibrant and conjures up images of bright and long summer days at Malibu beach with cool blue waves, green palm trees and tanned Hollywood bikini bodies. I also associate Orange County CBD brand with the Housewives of Orange County: the brand is sexy, refined and sophisticated as the housewives of Orange County 🙂 The company's website is very minimalistic and refreshingly uncluttered which helps to put all the products into focus and makes the entire purchasing and checkout experience a real breeze. When comparing Orange County CBD products against other brands, I must admit that Orange County CBD is in a league of their own: the brand is so different that it is incomparable. For the want of a motorist analogy, if we buy a vintage Mercedes W124, then we cannot really compare it with a 2020 E Class Mercedes. Other than that, my interaction with Orange County CBD has been very pleasant. The guys from Liverpool are extremely friendly and make Liverpool live up to its image of being a friendly and hospitable place.