JustCBD has created a CBD dropshipping program offering a variety of products including a line of flavorful Vegan Hemp Gummies.
JustCBD is known amongst CBD enthusiasts to be a pillar within the industry. The company has an extensive inventory of pure, non-synthetic CBD products. Recently, JustCBD announced a CBD dropshipping program along with a new line of Vegan Hemp gummies. Paired together, these two new endeavors are helping to amplify the CBD industry by delivering new entrepreneurial investment options while also servicing a fast-growing market! In fact, the market for Vegan products is expected to hit $7.5 billion globally by 2025, making JustCBD's new line of Vegan Hemp Gummies, and the company's dropshipping efforts, an exciting and competitive opportunity. Further, JustCBD's recently launched in the UK via Justcbdstore.uk, positioning itself as a prime resource for CBD products in the UK.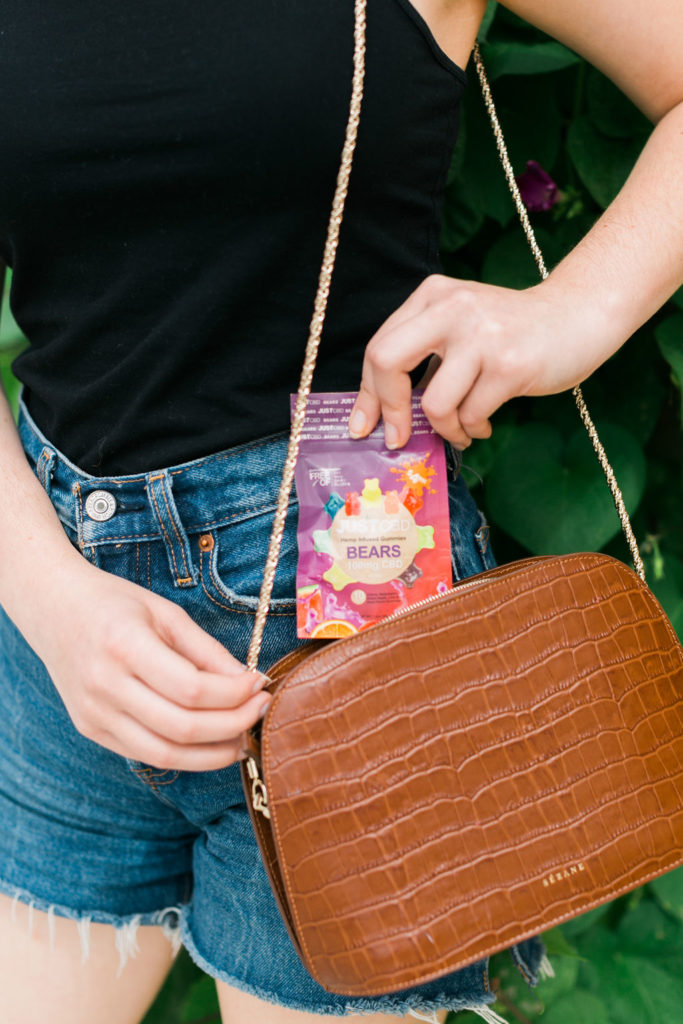 JustCBD's dropshipping program offers hassle-free set-up and support. The cost is less than a hundred dollars a month and participants may virtually set-up a shop from wherever there is an internet connection. With the expansion of an ever-growing CBD marketplace- especially online- the need for quality products is above being in-demand. CBD products have overwhelmed the virtual marketplace, making pure and authentic products hard to come by. JustCBD's business is based on the cornerstone belief that consumers should know what is in their CBD products. The CBD company has a solid commitment to transparency, ensuring all products offer a comprehensive list of real CBD ingredients.
"This isn't a typical CBD dropshipping program. Our products of CBD edibles, capsules, bath bombs and more are carefully curated. JustCBD has a responsibility to its customers, and the industry itself, to carefully curate the very best in CBD products. We don't want to do Mother Nature a disservice. This dropshipping program and the Vegan gummies reflect our continued commitment to quality," said Elena Ognivtseva, a representative for JustCBD.
With the world embracing eCommerce and COVID-19 changing our culture, people are seeking both unique ways to make money online or purchase quality CBD products that are also affordable. JustCBD has determined that adding a dropshipping program to its brand, alongside offering Vegan CBD products, helps people both create income in the new global culture and/or obtain the very best in quality Vegas CBD edibles and products.
JustCBD's dropshipping program is hassle-free. The FDA considers hemp and hemp-derived extracts to be food-based products, making the consumption and selling of CBD products to both people and pets completely legal.
JustCBD line of Vegan Hemp Gummies is available in five flavor options. The Vegan CBD Gummies were created based on science. Several studies have reported that vegan diets tend to provide more fiber, antioxidants, and beneficial plant compounds. They also appear to be richer in potassium, magnesium, folate, and vitamins A, C, and E. Vegan customers, especially those seeking out Vegan CBD products, tend to spend 24 percent more on products that demonstrate an effort to maintain authenticity, making the JustCBD's Vegan dropshipping program a unique circumstance in business.
"CBD is considered safe for most people and some animals and hemp-derived CBD is legal in all 50 states. There are two vast markets we are bringing together. It is an exciting time for us and our partners" said Elena Ognivtseva, a representative for JustCBD.
The Vegan CBD Gummies offered through JustCBD's dropshipping program sell for under twenty dollars and are 300mg. Flavors include Dragon Fruit, Exotic Fruit, Mixed Berry, Mixed Fruit, and Strawberry and Champagne. The non-psychoactive compound within the Vegan Hemp Gummies made by JustCBD is known to bind to special cannabinoid receptors in the brain to offer various medical and lifestyle benefits.
The Vegan CBD niche is expansive and there is no slowing down to be anticipated in the near future. In addition to the Hemp Gummies, JustCBD is considering adding a variety of Vegan-based products to its CBD line, which will allow participants in the CBD dropshipping program to grow their business and provide real resources and relief to existing and new customer bases. Vegan CBD products are predicted to become more household staple products than trend or impulse buys.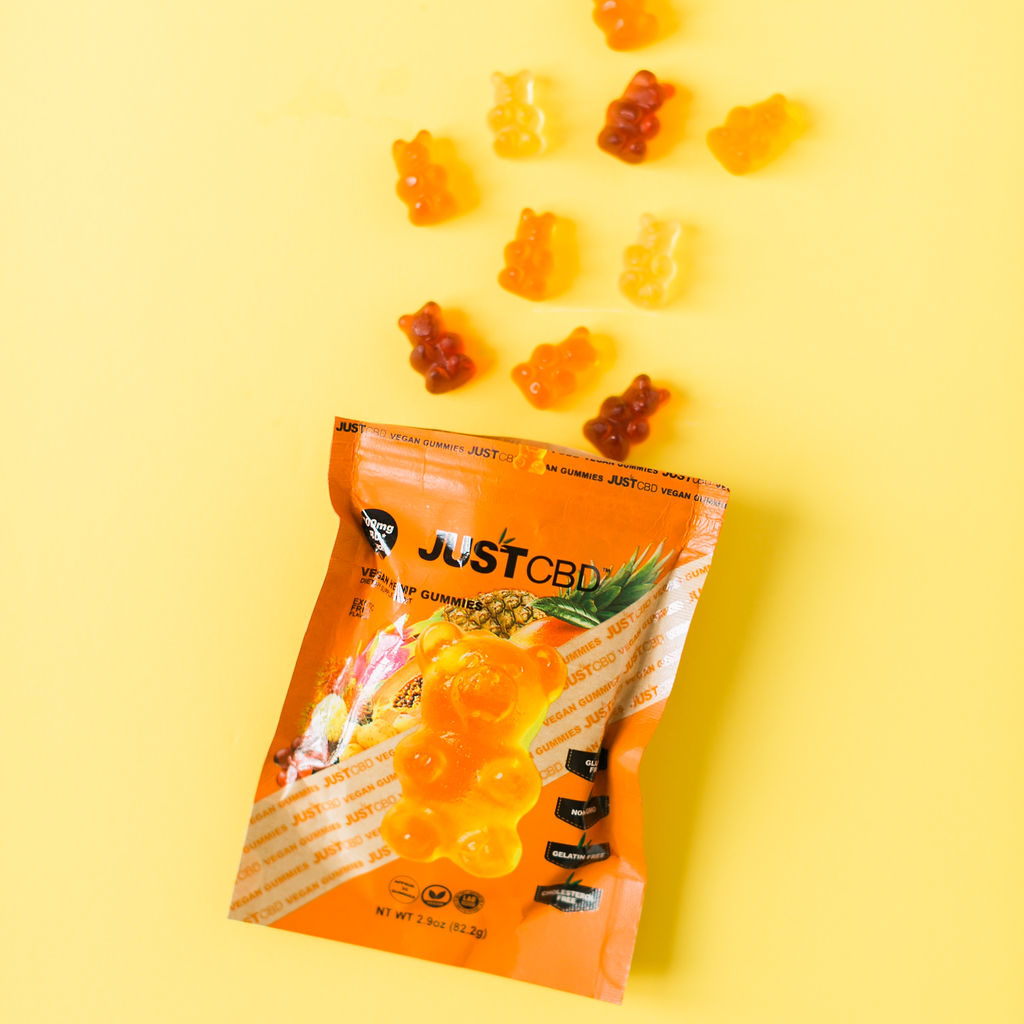 Members of the media are invited to request product test samples for review by utilizing the contact information below. JustCBD representatives are also available to speak on how the company's products, as well as its dropshipping program, will benefit the global community. The company can provide talking points to the press on the benefits of CBD, the dangers of synthetic CBD products, and why transparency in the CBD market is important.
About: JustCBD believes Cannabidiol is Mother Nature's secret miracle, offering endless physical and mental health benefits. Established in 2017, JustCBD sells a wide array of CBD products, for people and pets, with transparent labels, ensuring products are pure and never synthetic. JustCBD is a proud member of the Florida Hemp Council 2020 and the company has been vetted by Leafreport. The company offers a forward-thinking blog to educate consumers who are both new or well-versed in the CBD market. Further information on JustCBD and its dropshipping program can be accessed here:
https://justcbdstore.com/justcbd-shopify-dropship-program/
Media contact: 833-468-7822 or help2justcbdstore.com
UK Office: +44 20 3129 0688
Corporate Office: 3151 Wiles Road. Suite 105. Coral Springs, Florida
Pinterest: https://www.pinterest.com/justcbdstore0077/
Twitter: https://twitter.com/justcbd
YouTube:https://www.youtube.com/channel/UCVUul4Ql0tmLXfehb4lRKzg
Facebook:https://www.facebook.com/justcbdstore/
Instagram: https://www.instagram.com/justcbd/
About Elena Ognivtseva: https://cbdlifemag.com/author/elena-ognivtseva/